Interview | Q&A
Seat Mates: Grad-School Pals Build Pants Biz One Leg at a Time
By Jocelyn Voo
New York Post | Aug. 11, 2008
Asking a guy if you can feel his pants isn't a standard interview line. Then again, having him jut out his canary-yellow seersucker-clad butt and enthusiastically suggest, "You might want to grab the right cheek," isn't a standard response, either.
Brian Spaly, 31, and Andy Dunn, 29, are those kinds of guys – playful, personable and kickback. Still, behind their California-guy demeanor and longish, untamed hair lie a pair of enterprising businessmen with a full-fledged fixation: pants.
Dream Job Q&A: Celebrity Wrangler Lori Levine
By Jocelyn Voo
New York Post | Jan. 14, 2008


Growing up in the Technicolor '80s with Madonna as a surrogate mother, Lori Levine almost had no choice but to go into celebrity wrangling – doing everything from getting Clooney's face on this event's red carpet to getting J.Lo's booty into that brand's jeans.
At 16, she was already trekking in from Long Island to work parties in the city with a promoter friend.
"He had the hottest party on Long Island, whatever that means," Levine laughs.
Nowadays, as founder and CEO of the talent booking and brokering agency Flying Television, Levine puts together parties a far cry from those of her B&T years. Current projects include Entertainment Weekly's opening weekend fest at Sundance, and she recently took over the entire Louis Vuitton store on Fifth Avenue to throw Kanye West's 30th birthday bash.
But for Levine, a former "Late Night With Conan O'Brien" booker, it's not always about the glitz. Yes, she has Jessica Simpson on speed-dial, is a sucker for a pair of heels (the walk-in closet at her Gramercy duplex holds more than 100 pairs), and cavorts around town with her Shih Tzu, Suki, in a handbag. But she's also committed to working charity events, and says Bill Clinton is the only celeb who's left her star-struck.
Effort to Spare: For Harlem Woman, Alley Brings It All Back Home
By Jocelyn Voo
New York Post | Nov. 12, 2007

SHARON Joseph may have moved from Wall Street to 126th Street, but the investment analyst turned bowling-alley owner is still clocking 80-hour weeks and occasionally leaving at 4 in the morning.
"I don't know what normal life's like. All I talk about is bowling," she says.
Around the corner from the Apollo Theater is Joseph's new enterprise: Harlem Lanes, a 25,000-square-foot bowling alley almost hidden from the street. The lanes occupy the third and fourth floors of the Alhambra Ballroom building on Adam Clayton Powell Jr. Boulevard, and if not for the narrow red sign jutting out from the side of the building and a nondescript arrow pointing toward the entrance, one might easily miss it.
It's not far from where Joseph got her first taste of entrepreneurship: Harlem's PS 113, where as a youth she got involved with Junior Achievement of New York (JANY), a nonprofit that teaches K-12 students financial literacy and business skills. Kids growing up in Harlem generally mimic the occupations they see, Joseph says – funeral director, bodega owner, beautician.
"I never saw somebody who worked on Wall Street. I didn't even know where it was," she remembers. "Junior Achievement planted a seed."
A Twist of Limon: Iyari Limon
By Jocelyn Voo
Curve magazine | Jan/Feb 2007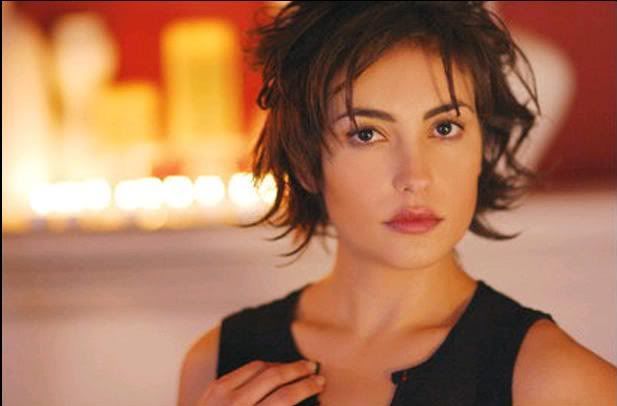 As we speak, Iyari Limon is trucking toward Black Rock Desert, Nev., at 10 p.m., nine friends crammed into vans on the way to Burning Man. "I've been wanting to go for many, many years," the 30-year-old actor enthuses. "I'm very excited." And what's not to love about an eight-day festival outfitted with 24-hour falafel stations and pole-dancing lesson camps in the middle of nowhere, culminating in a 40-foot wooden effigy exploding in a blaze of pyrotechnics? It's just the type of thing any thrill-seeker is want to do.
Jabberjaw Q&A: Gossip Hound Michael Musto
By Jocelyn Voo
New York Post | Jan. 7, 2007


We live in an era in which stars go pantyless, call each other a "firecrotch" and have no qualms about hurling telephones at their underlings. No wonder gossip has become the coin of the realm.
Michael Musto, the Margaret Mead of the party set, has a tidy sack of that lucre. But while others merely observe stars in the wild, he's spent the last 20 years turning his celebrity safaris into a travelogue of the glamorous, infamous and absurd.
And while he's got enough ego to insert himself into every story – as well as just about every VH1 special ever made – he's still humble enough to be seen cruising Sixth Avenue on his bike.
This week, Musto, who describes himself as being "between 40 and death," releases a collection of his Village Voice columns, "La Dolce Musto." He'll be reading some of his favorites Tuesday night at the Barnes & Noble in Chelsea. Meanwhile, we tried to scrape up some fresh dirt on one of the city's goofiest mudslingers.
Playing Secretary: DIY Mafioso Jennifer Perkins
By Jocelyn Voo
Curve magazine | April 2006

If achieving personal celebrity is the goal, then Jennifer Perkins still has a way to go. " I definitely get the occasional, 'Hey, you're the naughty secretary," the 31-year-old founder of DIY jewelry business Naughty Secretary Club says. "I think a lot of people think that's my name."
From an early age, the Texas native showed signs of entrepreneurship, though not by selling lemonade or trying to pawn off her little sister like normal kids do. Instead, her family raised lop-eared rabbits, so she and her younger sister Hope would load the babies into a wagon and set up shop on the corner. Of course, not all ehr early business ventures went that smoothly: "My best friend and I once decided to have a roadside manicure stand in a tent in her front yard. Problem was, it was like 20 degrees and snowing, so only her grandmother paid us not to do her nails."
Can America's Next Top Model Get Any Gayer? Just Ask Kim Stolz
By Jocelyn Voo
Curve magazine | April 2006

It's hard not to admire a girl who unapologetically eats a Big Mac three times a week despite its artery-clogging composition and questionable meat sources. It's nearly impossible when that girl is also a model.
Kim Stolz is the latest lesbian to brave Tyra Banks' reality television catwalk and emerge relatively unscathed from the unforgiving lens. America's Next Top Model, soon to be in its sixth season, has featured queer girls before—out contestant Ebony in the premiere cycle and bisexual wrestler Michelle in season four—but perhaps unlike the previous girls, Stolz worker her masculine tendencies to her advantage from day one.
Who the Hell Are the Nellie Olesons?
By Jocelyn Voo
Curve magazine | April 2006

There are few people who could liven up a dinner party like I imagine the Nellie Olesons could. By dessert, I'd expect half the guests to have thrown their napkins down on their tiramisu and left in a huff. Good thing I like my dinner parties saucy.
After performing together in the gay New York comedy group Planet Q, Nora Burns and Terrence Michael founded the Nellie Olesons in 1993 looking to infuse the pre-South Park comedy circuit with their own brand of edgy humor. After some initial member shuffling, the original duo "put out an ad looking for a woman," says Micahel, "and boy did we get one." John Cantwell — probably most recognizable as the flamboyant "bend and snap" hairstylist alongside Reese Witherspoon in Legally Blonde — joined the Nellies in 1996.
Relationships Q&A: Inside His Head
By Jocelyn Voo
Ladies' Home Journal online | April 2006

For his book VoiceMale , author Neil Chethik interviewed real husbands about their marriages and reports his findings in their own words. Here, he explains what husbands really think about their relationships, their wives, sex and commitment.
Q: For a man, getting married is a monumental transition in his life, both mentally and behaviorally. What's different about how a bachelor acts compared to a husband?
There's no question that getting married changes a man. In most cases, a new husband acts more responsibly than he did as a bachelor; he cares more about his work, his relationships, and the impact he's having on others. In rare cases, he freaks out. He may rebel in all kinds of small and large ways. My survey showed, however, that most men, while careful about making the decision to commit, are very happy in the first years of their marriage.
The Clothes That Make the Wo/Man: Parisa Parnian
By Jocelyn Voo
Curve magazine | March 2006

Versace, Armani, Calvin Klein — you can't rummage through a Bergdorf women's rack without flipping past a dozen frocks envisioned by a queer eye. The clothes are sensual and evocative, but their aesthetic almost always conforms perfectly to the mainstream definition of feminine attire: flowing couture gowns, delicate silk shirts, form-fitting tailored pants. And while no one can claim there's a lack of gay designers, for a gay designer to produce a specifically queer-themed women's line that defies traditional notions of femininity — well, that's rarer in the fashion industry than a model wolfing down a pint of Häagen-Dazs without making a post-snack trip to the bathroom.
But Parisa Parnian is one such fashion rebel out to leave her mark on gender-divided clothing. While growing up in a traditional Iranian family — where Islamic dress code requires a woman's head, neck and arms be covered — and a conservative Republican community in Arizona, Parnian struggled with the idea of discrete gender categories, which seemed increasingly anachronistic as she matured.
Music Q&A: The Reptoids
By Jocelyn Voo
Curve magazine | February 2006

Nearly two years ago, Melissa Koehl and Megan Thomas answered an ad placed by Karen Binor in a small Chicago paper, and together they've been stripping the paint from the walls with their aggressive garage rock ever since. The Reptoids are active in the local music scene, yet the 20-something bandmates still have time to watch zombie flicks, release their second EP (Park a Tiger ) and drink each other under the table. Watch out: These are the types of girls your mother probably warned you about — and precisely the girls everyone wants to hang with.
Fashion Insider Style Secrets
Interviews by India Jewel-Jackson, Jocelyn Voo and Neha Gandhi
Ladies' Home Journal online | January 2006

As New York's Olympus Fashion Week struts into town again, LHJ.com chatted with seven of the fashion industry's finest about their personal fashion obsessions and beloved trends. Get in the know as these style connoisseurs tell all.
Hometown Honey: Tanisha Jones
By Jocelyn Voo
FHM | December 2005


Lexington, KY, is famous for bluegrass music – but Tanisha Jones insists that banjoing yokels don't darken every corner in town. "Bluegrass is mutilated country," she says. "I don't know anyone who likes it." Here, the 20-year-old dental assistant furthers her case for Hometown domination.
Grannies get jiggy!
"Lexington has more than 230 churches and my grandpa is a preacher. He freaked when I was asked to be in a Snoop Dogg video, but Grandma was thrilled."
Fans root!
"University of Kentucky game day is crazy. There are fights at the tailgate parties, but the guys are usually too drunk to do any serious damage to each other."
Birds impede commerce!
"Two of Lexington's three malls are terrible. One is closed except for a Dillard's and birds have taken over the parking lot. You can't go without getting pooped on."
Tuna baffles!
"The Kentucky Derby attracts celebrities; Jessica Simpson has been. When she got confused about Chicken of the Sea, I thought she was stupid, but then I was like, 'Really, what does it mean?' "
Our New Crush: Sanoe Lake
By Jocelyn Voo
Curve magazine | October 2005

"Don't be drinking it before I call wrap," Lynette Myers calls out jokingly, eyeing the growing huddle of actors and crew members crowded around the five enormous brown-and-white boxes of Clos Du Val Chardonnay stacked erratically on the ground. "Only one bottle per person!"
It's the last day of filming for Half-Life , writer-director Jennifer Phang's feature directorial debut slated for theatrical release in 2006, and everyone is rushing to film the last scene of the day before the sun dips below the distant hillside. Myers, first assistant director on the film, raps on her clipboard and calls the crew to their positions on the west-facing Contra Costa, Calif., incline. The crew hurries down the slope as two actors settle themselves side by side in the dried brush. I slowly follow Myers down the steep terrain overlooking the winding highway below, gingerly choosing my footholds lest I tumble the 100-odd feet to my demise, and have only one thought: Good thing I wore my 3-inch boots today.
Stacyann Chin: Border and Boundaries
By Jocelyn Voo
Curve magazine | June 2005

For anyone who doubts that a diminutive, 110-pound pixie of an individual can carry a one-woman show, you obviously haven't seen Staceyann Chin's solo performance Border/Clash: A Litany of Desires . Or, more importantly, heard her slamming poetry lines with such artillery fire rapidity and precision, you'd think the special effects team was doing a stage trick with her mic.
No stranger to the spotlight, the 30-year-old Broadway veteran has a lengthy resume that includes countless national slam poetry titles and stage performances, largely thanks to being fed a steady diet of crisis and curiosity since she was a child in Jamaica.
Open Studio Q&A: Renegade Stitcher Jenny Hart
By Jocelyn Voo
Curve magazine | March 2005

"Be assured: No geese in bonnets. Ever," promises Jenny Hart, the one-woman brains and brawn behind Sublime Stitching, a burgeoning embroidery empire. Curious, I scour samples of her previous work and the numerous stitching kits available for purchase, and discover that Hart is true to her word: The closest thing to an embroidered goose in a bonnet is a pattern for a pointy-nosed dachshund. Or maybe the print of an anthropomorphic tomato, I can't decide which.
Either way, Hart's embroidery designs are far from the traditional fare of bunnies and bows. The 33-year-old's kitschy creations straddle the fence between "high art" and "low art" — who knows how to classify careful crewelwork of a scowling pirate face? — but seems to thrive as a wonderfully ambiguous artistic venture dangling in DIY creative purgatory.
Q&A: Ex-Playboy Bunny Stephanie Adams Hones Her Craft
By Jocelyn Voo
Curve magazine | February 2005

Since becoming Playboy 's Miss November 1992, Stephanie Adams has been exposing herself in a whole new way. The founder of the online lesbian community Sapphica.com and the spirituality site Goddessy.com, she is the author of seven metaphysics books (with four new titles coming out in 2005). Part Cherokee, West Indian, Italian and Egyptian, Adams was also the first Playboy centerfold to come out. She took some time to speak with Curve on her newfound bunny trail.
How did you make the switch from modeling to spiritual writing?
I come from a very spiritual family, so it was always a part of my life. … My aunt was a model, and she raised me since I was three days old. She was the first Wella cover girl as well as the first Miss West Point of color, and she walked the runway as natural as we breathe. When I found out that she had breast cancer and it had developed to the point where it was terminal, I was completely devastated. I quit modeling and canceled all promotional work to spend most of my time with her. My energy was so nervous, I put it into writing. As a result, six books were created.